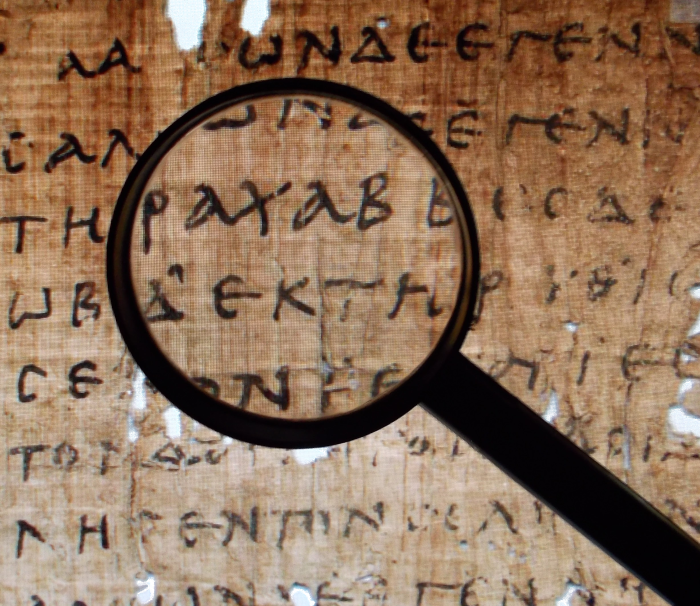 Welcome to the Center for New Testament Restoration (CNTR): "Bringing scientific textual criticism to the masses". One of the purposes of the CNTR is to apply a scientific approach to the age-old question, "What was the original text of the New Testament?" The CNTR Project Overview provides a detailed description the CNTR project's purposes and goals, while the CNTR Technical Reference provides a description of technologies and rationale behind the CNTR database, quickly becoming a must read in the field of textual criticism. With the completion of its first major milestone, the CNTR has released digital transcriptions of almost every known extant Greek manuscript containing portions of the New Testament up to the year 400 AD. The CNTR database now contains over 1.5 million words featuring 196 early witnesses from extant manuscripts. The CNTR collation has already been used in the creation of two new critical texts – the Tyndale House Greek New Testament (THGNT) and the Bunning Heuristic Prototype (BHP) which serves as the basis for the unfoldingWord Greek New Testament (UGNT).
The highly-acclaimed computer-generated collation of all the CNTR manuscripts is located under the Resources menu along with transcriptions of each individual manuscript. With the completion of its second major milestone, the CNTR has provided an interlinear view of the collation so that for the first time in history, the average person who does not know Greek is now able to see where the variant readings are and can get an idea of what they mean. The context-sensitive English glosses are still a work in progress and should improve over the next few months. The individual manuscript transcriptions are available in the Manuscript Encoding Specification (MES) format released under the Creative Commons BY-SA license that can be downloaded under the Resources menu. Realize that much of the CNTR project is still a work in progress, so portions of it will remain under copyright restrictions until more of the bugs have been worked out of the system. Please contact the CNTR to report any errors or discrepancies that you may find.
All of the latest updates to the project are documented in the Project Status option under the About menu. This website works best with the newer versions of Google Chrome, Mozilla Firefox, Microsoft Edge, and Opera browsers. If there appear to be problems, try doing a hard refresh (Ctrl-F5) to ensure that the latest updates take affect. If the manuscripts do not appear to be using Koine Greek characters, please download the free KoineGreek font.
Alan Bunning, D.Litt.
Executive Director
Center for New Testament Restoration
532E442E472E
Copyright © 2020 by Alan Bunning. All rights reserved. Copying or distribution of this website without the author's prior written consent is expressly prohibited.